Need someone reliable, trustworthy and professional to fix or install a flat roof?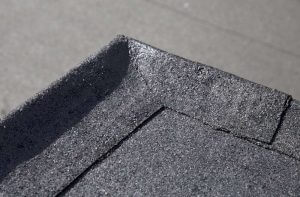 Roof Rescue have a growing reputation for providing a top quality flat roof installation service in the Bromley area. We have earned this reputation through our commitment to complete customer satisfaction and our well trained and highly skilled tradesmen.
We pride ourselves on providing a service that not only meets our customer's expectations, it most definitely exceeds them.
Our worry free, quality flat roof installation service
Customers who engage us to install their flat roof receive a top quality worry-free installation service provided by fully trained and highly skilled tradesmen. It is a service that includes:
---
Quality materials – We use only the best quality materials available. This means our roofs last longer and require less maintenance;
---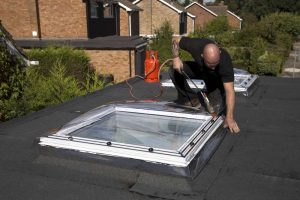 Transparent pricing – We provide you with a written quote before we start work that includes labour and material costs. Sometimes additional work can be unforeseen so if we do have to undertake extra work we will inform you beforehand, providing picture evidence and recommendations. We can then agree a cost for the additional work;
---
Skilled, professional tradesmen – collectively we have more than 40 years' experience providing a professional and reliable roofing service to happy, satisfied customers;
---
Customer care – last but never least, we put the customer first in everything we do. We are committed to providing 100% customer satisfaction, every time;
Flat roof installation - the options
We provide a high quality flat roof installation service that means you can enjoy a roof that will be watertight and maintenance-free for many, many years.
We specialise in providing two different types of high quality flat roofing solutions: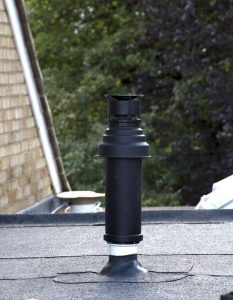 3 Layer Bitumen felt roofs – We are experts in the application of traditional high performance felt roofs using the 'torch on' method. This provides an attractive, cost effective and reliable roofing solution. All of our roofing experts are fully trained and insured to carry out this work to Roof Rescue's exacting standards. We provide a 10 year guarantee on our high performance felt roofs.
---
Fibreglass – Our fibreglass roofing (Glass Reinforced Polyester) system provides a cheap, corrosive resistant, long lasting and popular roofing solution. We are proud to be an approved contractor to install fibreglass roofs using the CrysticROOF system. CrysticROOF is one of the UK's leading in-situ, cold-applied, glass-reinforced polyester roofing systems (manufactured by Scott Bader Company Ltd.). We provide a 20 year guarantee on all of the fibreglass roofs that we install.
See a flat roof installation from start to finish
Flat roofs - before and after
Use the button to slide across the images below to see how our flat roof services can transform your roof.
---
Contact one of our professional and highly experienced roofing specialists, today, to arrange a free no obligation quotation, by calling or email