Are you asking yourself this question?
If I need my roof repaired, how can I find a professional roofing company that provides roof repairs who are both reliable and trustworthy?
If yes, then we can assure you that Roof Rescue is the right choice for you.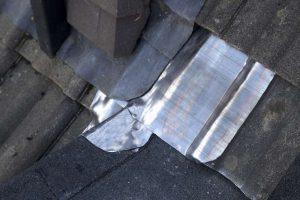 Roof Rescue are roofing experts with a long, successful track record of providing a high quality roof repair and maintenance service, provided by reliable and trustworthy roofing professionals, at affordable prices.
As experts in roof repairs in the Bromley area, we use only highly skilled, professional and fully insured tradesmen. Roof Rescue are a company you can trust, with a fantastic reputation for providing 100% customer satisfaction, every time.
Our roof repairs service
We provide a full roof repairs and maintenance service that we believe to be of the highest quality.
We repair both pitched and flat roofs and no job is too large or too small for our highly trained team of roofing specialists.
Use the button to slide across the images below to see how our roof repair services can transform your roof.
We pride ourselves on providing written quotes you can rely on and, unlike some companies that  provide roof repairs in the Bromley area, our transparent pricing means that there are no 'nasty surprises' once we have completed your work, to your satisfaction.
We have a 24 hour Emergency call out service for all urgent and emergency roofing problems. Simply call 0203 189 1618 if you require urgent or emergency assistance.
Why we are different from other roofers in Bromley
What makes us different from other companies that provide roof repairs in the Bromley area is our unique blend of over 40 years combined experience, our friendly and fully insured roofing professionals who are 100% committed to complete customer satisfaction. This means that we are able to provide a level of service and quality that not only meet your expectations, it will exceed them.
We are able to repair all types of roof problems, including: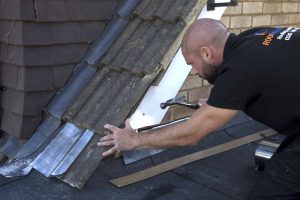 General roof leaks – even minor roof leaks can, over time, cause significant damage to your property. We recommend having all roof leaks repaired immediately to prevent further damage and high repair bills, later on. Our skilled tradesmen can locate and repair all types of roof leaks, often on the same day;
---
Failing lead flashings – Lead flashings are most common to chimney stacks and parapet walls. Over time, these flashings can become worn, damaged and loose which will increase loss of effectiveness. In some cases, if the roof coverings are original then these may consist of a cement fillet rather than lead flashing at abutments. We recommend upgrading to lead flashings to prevent problems occurring if they aren't already. Repair / maintenance and renewal of your roof flashings will reduce the risks of water penetration. We provide a high quality and expert repair and replacement service for failing flashing;
---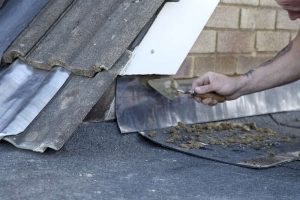 Slipped or broken tiles – Over time, roof tiles can slip, crack or break. Not only is this unsightly, but water can penetrate into the roof structure resulting in internal damage, mould on internal decor and furnishings and, potentially, structural damage. We can deal with any sort of tile repair from single tiles right through to complete roof renewal;
---
Failing cement work – Failing cement work is a common cause of water penetration. Chimney stacks are especially prone to failing cement work due to their particularly high exposure to the elements. We are specialists in repointing brickwork and repairing cracking or bulging rendering so as to protect your property from water penetration and damage;
We only use the highest quality materials and unlike some companies that undertake roof repairs in Bromley we only do work that is absolutely necessary and agreed. Many roofing repairs can be dealt with on the same day and we always remove our waste material and dispose of it safely.
All of our customers receive a written no obligation quotation that includes all labour and material costs. All of our recommended roof repairs are guaranteed for one year. Our pricing is transparent and you can be confident that all of our work will be carried out safely and with minimum delay.
---
Contact one of our professional and highly experienced roofing specialists, today, to arrange a free no obligation quotation, by calling or